Encino's Leading Pressure Washing Services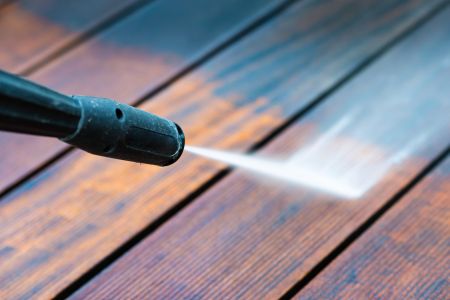 We can take care of your Encino property like the professionals that we are. No matter what kind of pressure washing or driveway washing you may need done on your property, rest assured that by reaching out to crocodile window cleaning, you were getting the best deal and the best quality service in Encino.
Make sure that your roof is the cleanest in your Encino Community by hiring crocodile window cleaning to take care of it for you.
Our pressure washing services can handle any mess of any size, no matter how long it takes to get it done!
Suppose you're looking to hire a pressure washing company for the first time, or you are experienced in negotiating with pressure washing companies to clean your many properties. In that case, Crocodile Window Cleaning & Pressure Washing has exactly what you need!
If You Need To Get Your Roof Washed In Encino, Then We Have A Deal For You!
Roof washing is an essential pressure washing operation that will ensure that your roof is safe from the harmful rays of the Sun and algae. Pressure washing services offered by companies like Crocodile Window Cleaning & Pressure Washing can ensure that your property is protected from the degradation of nature and beautiful for you to look at!
Roof washing needs to be done softly, so ensuring that you are working with the professionals is essential if you want to keep your roof in one piece.
Is Your Driveway Looking Shabby? Hire Crocodile Window Cleaning & Pressure Washing To Take Care Of Your Driveway Washing Needs!
Our pressure washing technicians have over three decades of experience under their belts. Amateur pressure washers might look at a whole house and pressure wash it at roughly the same intensity on every surface. This is extremely harmful because, even with driveway washing, there need to be slight changes.
Concrete driveways can be washed with higher tire pressure, slightly over 3,000 PSI, whereas asphalt driveways need to stick somewhere between 1,000 PSI and the late-2000s PSI to ensure that the asphalt bonding isn't broken apart and destroyed. Working with industry professionals will make sure that this error isn't even in the equation.
If you are interested in our Encino pressure washing services, you can reach out to us at this phone number.
Reviews & Testimonials on Crocodile Window Cleaning & Pressure Washing in Encino, CA
There are currently no reviews or testimonials, check back soon!
Check Out Our Work
See Our Cleaning Process
Coming Soon!
Latest Articles
Pressure Washing, From Brick To Shingles

What follows is a list of materials commonly found in buildings and what pressure you need to wash them at in the potential complications during a pressure washing operation. Here at Crocodile Window […]

Three Ways You Can Damage Your Pressure Washer Accidentally

There are three main ways that you can damage your pressure washing machine accidentally. The first two are possible while the pressure washer is activated, and the third is only possible when the pr […]