House Washing For Your Long Beach Residential Property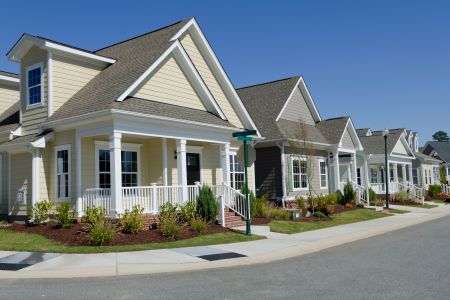 The best pressure washing services you can get in Long Beach are offered by Crocodile Window Cleaning & Pressure Washing. Our pressure washing professionals can ensure that your home is properly maintained using the highest quality and most advanced pressure washing techniques on the market. If you notice any blemishes or unwelcome stains on the siding of your house or other parts of your properties, then you should go ahead and give us a call quickly.
We are the only pressure washing company in Long Beach that can offer you good deals on such excellent services. Any house will naturally begin to degrade and fall into a state of disrepair. Extend the lifespan of your home and property with expert pressure washing care.
House washing can be done yearly or twice a year to ensure that your property is spotless. The further benefits of working with the same pressure washing company year after here on your property include:
Our pressure washing technicians provide excellent service, maintaining your property at the same level every year.
Our pressure washing technicians remain familiar with your property so that they can more easily clean it year after year.
And the understanding that our local business will help support you and other local property owners.
So it is clear that Crocodile Window Cleaning & Pressure Washing is the best pressure washing company around for all of your house washing needs today!
Not Only Are We Skilled With House Washing But Also With Everything Your Long Beach Property Needs!
The best thing you can do for your Long Beach property is work with the professional at Crocodile Window Cleaning & Pressure Washing! Our pressure washing technicians can start with the driveway and end with roof washing, and afterward, your home will be sparkling!
With us, your options are limitless! No matter how long it has been since your property has last been washed, our technicians can make sure it is spick and spam that next time you want to host!
If you are interested in our pressure washing services, you can reach us at 562-628-9996.
Check Out Our Work
See Our Cleaning Process
Coming Soon!
Latest Articles
Pressure Washing, From Brick To Shingles

What follows is a list of materials commonly found in buildings and what pressure you need to wash them at in the potential complications during a pressure washing operation. Here at Crocodile Window […]

Three Ways You Can Damage Your Pressure Washer Accidentally

There are three main ways that you can damage your pressure washing machine accidentally. The first two are possible while the pressure washer is activated, and the third is only possible when the pr […]