Gutter Cleaning For A Maintenance-Free Long Beach Property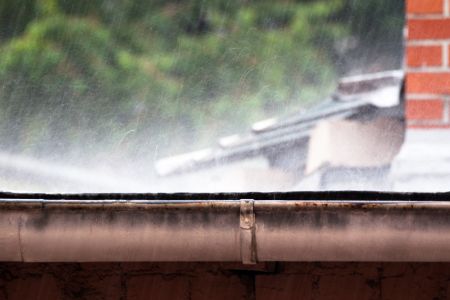 Gutter cleaning is an essential pressure washing operation that needs to be done to your Long Beach property at least yearly to make sure that blockages are removed. Our gutter cleaning professionals can clean the inside of your gutters and brighten and polish all of your gutters to ensure that the dirty work they do on your property doesn't reflect poorly on your stance in the community.
Wow your friends and Long Beach neighbors with how clean your roof and gutters are with our services. There are many reasons to take us up on our offer for pressure washing:
Our pressure washing professionals will make sure that your gutter cleaning and brightening work is done professionally.
Our pressure washing professionals will familiarize themselves with your entire property and be attentive to ensure that no one is harmed and that nothing is damaged while working.
Other, less professional pressure washing operations in Long Beach will cheat you by cutting corners or engaging in unsafe work practices.
The Best Downspout Clean-out Offered In Orange County!
The most important thing you should look for when you're trying to find someone to do gutter cleaning on your property is the references that they give you. If the references they give you are not local to your area or seem less than flattering, know that you can always find a place in the schedule of Crocodile Window Cleaning & Pressure Washing!
Not only are our rates affordable, but our service is also excellent. Gutter washing can easily wash out blockages and letter leaves from last year's fall with no problem. Our team can even do brightening and restoration, so your gutters won't look so shabby when we're done with them! We're also experts when it comes to roof cleaning!
If you are interested in our pressure washing services, you can reach us at 562-628-9996.
Check Out Our Work
See Our Cleaning Process
Coming Soon!
Latest Articles
Pressure Washing, From Brick To Shingles

What follows is a list of materials commonly found in buildings and what pressure you need to wash them at in the potential complications during a pressure washing operation. Here at Crocodile Window […]

Three Ways You Can Damage Your Pressure Washer Accidentally

There are three main ways that you can damage your pressure washing machine accidentally. The first two are possible while the pressure washer is activated, and the third is only possible when the pr […]