Driveway Cleaning To Blast Away Dirt & Grime For Your Long Beach Home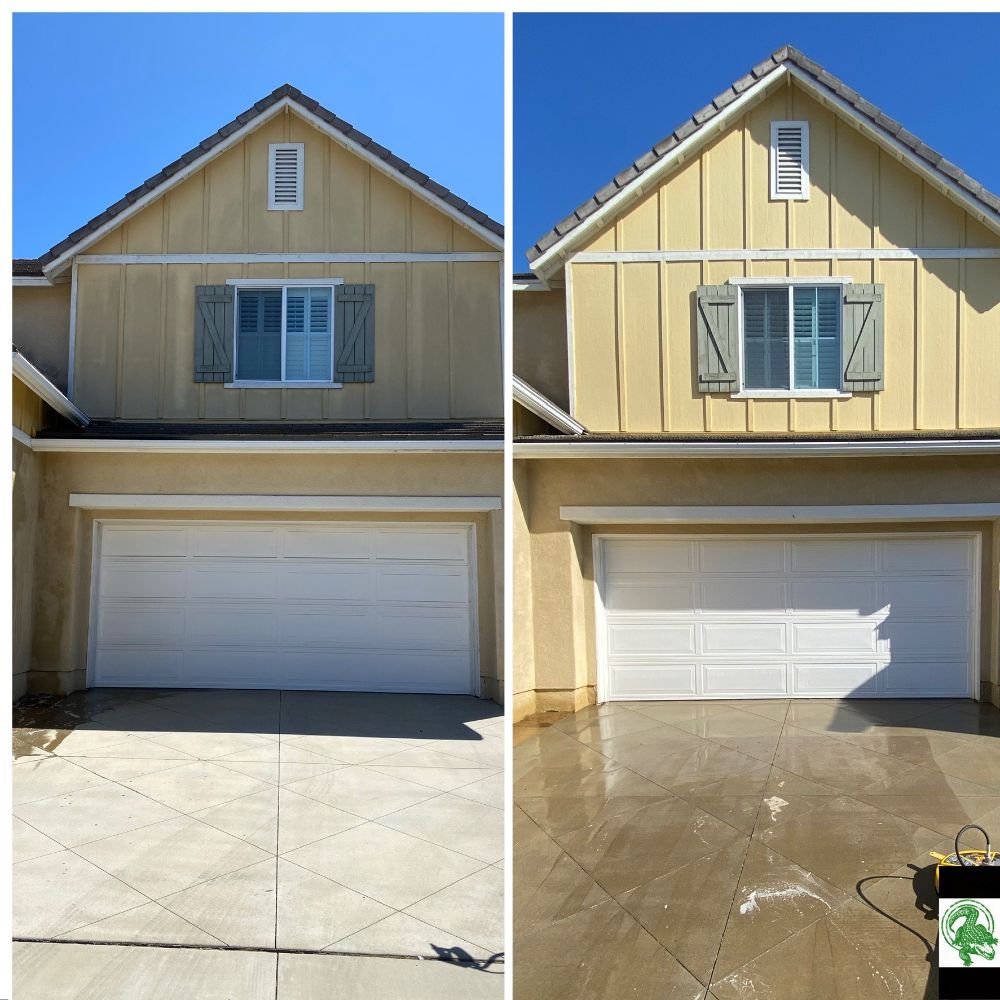 Grease, grime, and other contaminants can build up over time, leaving your Long Beach driveway looking worn down. With the help of the reliable pressure washing pros here at Crocodile Window Cleaning & Pressure Washing, you can get the high-quality driveway cleaning you need to keep yours looking its best. With our comprehensive driveway cleaning services, your concrete driveway will be looking as good as the day you first had it poured! This service will also help prevent deterioration that could lead to expensive replacement costs down the line.
If you're looking for a professional Long Beach pressure washing contractor you can trust for all of your driveway cleaning needs, give our team of skilled professionals a call today. We want to show you the kind of quality results that have helped make us the area's most trusted name in driveway cleaning and other exterior cleaning services like house washing.
Protect Your Driveway With Regular Cleaning Services
In addition to the aesthetic toll a dirty driveway can take on your home, it can also be a safety hazard to anyone who uses it. Despite its durability, concrete is porous, and over time, many harmful substances can get beneath its surface. This can make your driveway slick, brittle, or even cause it to break. But there's good news! With a professional driveway cleaning service from Crocodile Window Cleaning & Pressure Washing, we can quickly and safely remove these contaminants from your driveway, keeping your surface strong and slip-resistant.
If you have any questions about our full line of high-quality driveway cleaning services or if you'd like to schedule an appointment for a consultation, give us a call today. Our team of experts is always standing by and would be happy to tell you more about how our Long Beach pressure washing services can benefit your home!
Expert Driveway Cleaning For Long Beach
When it comes to any exterior cleaning service you need, including driveway cleaning, having a professional pressure washing company to rely on is the key to a clean home. That's why at Crocodile Window Cleaning & Pressure Washing, we are committed to being that team you can count on for the best in exterior cleaning. We don't cut corners or skip steps– our work is efficient and effective with every job we perform. If you're interested in driveway cleaning or any of our other services, contact us today.
Latest Articles
How To Clean Concrete - Simple DIY Tips

The reason you may be reading this article is you have a dirty driveway, patio, paths around your home or place of business. If you're not interested in hiring a professional pressure washing serv […]

How To Clean Your Windows Like A Pro!

Are you sick of looking out your windows for a better view but all you notice is how filthy your windows really are? Then you've come to the right place. In this article I will teach you some sim […]