Superior Quality Beverly Hills Pressure Washing Services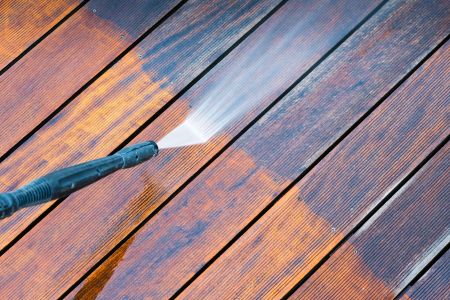 This is our Beverly Hills service area page, where you can see our most popular pressure washing services and learn about our relationship with your community. There are many reasons why you should work with Crocodile Window Cleaning & Pressure Washing for your home restoration project:
We have the best pressure washing record in the area— just check our testimonials page.
Quick and affordable services for all homes and businesses, no matter how big size.
And the most experienced in the area makes us the most obvious choice for pressure washing done in Beverly Hills.
Our pressure washing team has the best deal and services in Beverly Hills!
Your Best Bet For Beverly Hills Roof Washing
You won't find a better pressure washing company in the Beverly Hills area that will give you such good pressure washing services for the rates that we are offering. Roof washing can easily remove any blemishes or patches of algae that have grown on your roof.
You have to be certain that the pressure washing company you hired to handle your roof washing job is proficient in the tools they are going to be using and professional in how they conduct themselves. If you hire a subpar roof washing service, they could potentially damage your roof and decrease the value of your home when they meant to increase it.
Your Beverly Hills Property Deserves The Best Driveway Washing
Our driveway washing experts will ensure that any stains or unpleasant blemishes on the surface of your asphalt or concrete driveway will be scoured away. If you are uncomfortable with the amount of dirt, grease, or oil that is clinging to the surface of your concrete or asphalt driveway, all you need to do is hire Crocodile Window Cleaning & Pressure Washing to make sure that everything gets properly cleaned. Our company has worked in the Beverly Hills area for many years, and we take the relationship that we have with our customers seriously.
If you are interested in our pressure washing services, you can reach us at 562-628-9996.
Reviews & Testimonials on Crocodile Window Cleaning & Pressure Washing in Beverly Hills, CA
There are currently no reviews or testimonials, check back soon!
Check Out Our Work
See Our Cleaning Process
Coming Soon!
Latest Articles
Pressure Washing, From Brick To Shingles

What follows is a list of materials commonly found in buildings and what pressure you need to wash them at in the potential complications during a pressure washing operation. Here at Crocodile Window […]

Three Ways You Can Damage Your Pressure Washer Accidentally

There are three main ways that you can damage your pressure washing machine accidentally. The first two are possible while the pressure washer is activated, and the third is only possible when the pr […]