Go-To Pressure Washing Services For Cypress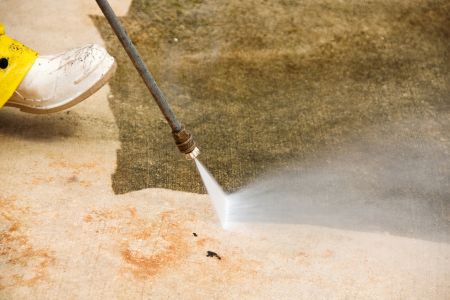 If you need expert pressure washing in Cypress, you need to work with the best pressure washing company in the area. Your pressure washing services will be completed to the highest level of satisfaction when working with our pressure washing company. Crocodile Window Cleaning & Pressure Washing has the best pressure washing equipment and training programs available on the market.
When you work with our pressure washing professionals, you get:
The unflagging support and assistance of our customer service representatives
Pressure washing technicians with more than 30 years of experience in this field
And access to our state-of-the-art pressure washing equipment to make sure that no matter how big or how dirty the job is, we get it done easily.
Our pressure washing technicians will give your Cypress property the best, deepest pressure washing it has ever gotten. If you don't believe that, you can check our testimonials page or give us a call at 562-628-9996.
The Best Cypress Roof Washing Is Offered By Crocodile Window Cleaning & Pressure Washing
Your Cypress property deserves the best roof cleaning available in the industry. Roof cleaning is an essential pressure washing operation that requires a technician to balance on a ladder and gently spray the pressure washing Wand Over the sloped surface of your roof. There is room for danger or harm during this operation because of the heights and power involved.
This is why you don't want to hire an amateur for your pressure washing roof job. An amateur has a much higher chance of damaging your property or themselves during the process.
Your Cypress Property Could Use The Best Driveway Washing In The Area!
Driveway washing is a process in which our pressure washing technicians hose down your dirty driveway with the detergent, which then soaks into the stone. Once the detergent it's soaked in, a high-powered pressure washing hose is used all over the driveway, but paying particular attention to any areas that are heavily stained with grease or dirt. The result is a driveway ready for sealing and prepared for another year of UV radiation and water damage.
If you are interested in our pressure washing services, then you can reach us at 562-628-9996.
Reviews & Testimonials on Crocodile Window Cleaning & Pressure Washing in Cypress, CA
There are currently no reviews or testimonials, check back soon!
Check Out Our Work
See Our Cleaning Process
Coming Soon!
Latest Articles
Pressure Washing, From Brick To Shingles

What follows is a list of materials commonly found in buildings and what pressure you need to wash them at in the potential complications during a pressure washing operation. Here at Crocodile Window […]

Three Ways You Can Damage Your Pressure Washer Accidentally

There are three main ways that you can damage your pressure washing machine accidentally. The first two are possible while the pressure washer is activated, and the third is only possible when the pr […]