Roof Cleaning on Evergreen St. in Cypress, CA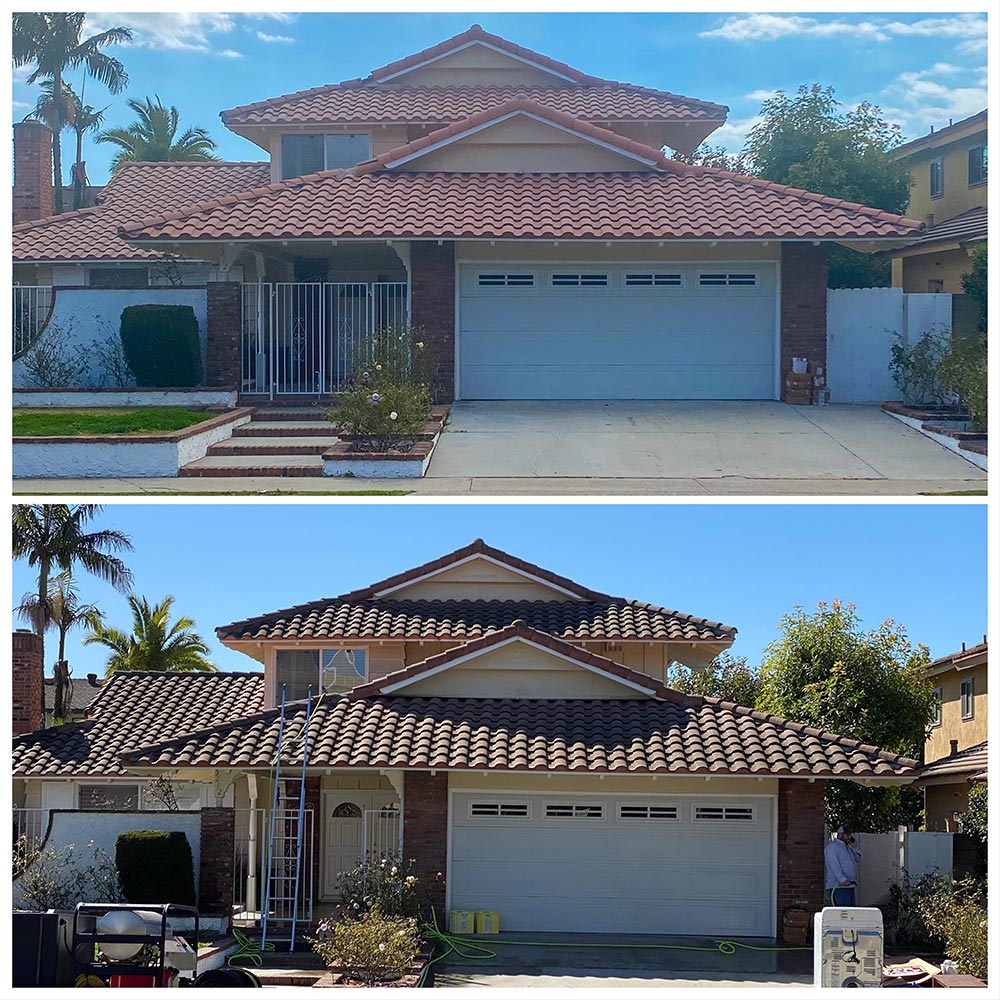 A customer close to me was trying to get his roof pressure cleaned on a house they had just moved into. The roof was covered in algae & some moss was growing in other areas of the roof. We told him it would be best to soft Wash the roof. We treated the organic growth with our algaecide & the roof came out looking great. The customer was happy.
Give us a call today if you need your roof cleaned or are interested in any of our other pressure washing services.
Roof Cleaning Project Gallery
Products Used: Algaecide & Soft Wash System
---
Latest Articles
How To Clean Windows Without Smears: Expert Edition

Imagine your dream house. It has sprawling gardens, seaside views, a basketball court, and … dirty windows? No, it likely has sparkling clean windows without smears. Cleaning your windows is essentia […]

How To Clean Concrete - Simple DIY Tips

The reason you may be reading this article is you have a dirty driveway, patio, paths around your home or place of business. If you're not interested in hiring a professional pressure washing serv […]