First-Rate Pressure Washing Company For Long Beach, CA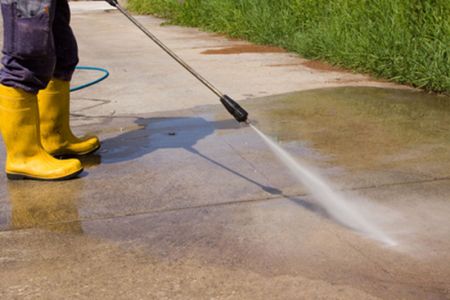 Has your Long Beach property needed a clean recently? Have you spent the last few years looking at the oil stain on your driveway and feeling dissatisfied with it? Say goodbye to those daily disturbances when you hire Crocodile Window Cleaning & Pressure Washing for your pressure washing needs!
Crocodile Window Cleaning & Pressure Washing not only focuses on giving pressure washing technicians the best training in the industry, but we also have an exemplary staff of customer service phone operatives at our offices to make sure that we can walk you through every step of your pressure washing journey.
Our pressure washing hotlines will make sure that you get the best deal on your property and go into our field the most informed that you could be.
Our pressure washing technicians are experts and will use their skills and knowledge to ensure that no part of your property is damaged during the pressure washing operation.
No matter how dirty or neglected part of your Long Beach property might be, our company will make sure that it is restored to the best of our ability.
Our pressure washing operation will ensure that your Long Beach property, be it residential or commercial, is properly cleaned according to the highest standards in the pressure washing industry. If you do not believe it, you should stop by our testimonials page to ensure that we are giving you the customer satisfaction we have offered to many customers before you.
If Your Long Beach Driveway Is Starting To Look Shabbier Than It Should, Then You Should Consider Hiring Crocodile Window Cleaning & Pressure Washing For Your Driveway Washing Needs
If you need driveway washing, then you have come to the right website. Your Long Beach property will be restored to its former glory when you work with the pressure washing operatives Crocodile Window Cleaning & Pressure Washing. Our crack team of pressure washing technicians will ensure that your driveway is washed to the highest degree of pressure washing skill and knowledge. Say goodbye to grease stains and say hello to clean blacktop!
Crocodile Window Cleaning & Pressure Washing Has The Best Offers On Roof Washing In Long Beach
Our company is extremely skilled at window cleaning, roof washing, and gutter brightening. Our company is so skilled at this that window cleaning is part of our name. When you need to hire expert pressure washing services, you go to the professionals. In Long Beach, we are those professionals.
If you are interested in what our pressure washing services can do for your Long Beach property, then you should reach us at 562-628-9996.
Reviews & Testimonials on Crocodile Window Cleaning & Pressure Washing in Long Beach, CA
There are currently no reviews or testimonials, check back soon!
Check Out Our Work
See Our Cleaning Process
Coming Soon!
Latest Articles
Pressure Washing, From Brick To Shingles

What follows is a list of materials commonly found in buildings and what pressure you need to wash them at in the potential complications during a pressure washing operation. Here at Crocodile Window […]

Three Ways You Can Damage Your Pressure Washer Accidentally

There are three main ways that you can damage your pressure washing machine accidentally. The first two are possible while the pressure washer is activated, and the third is only possible when the pr […]