Oil Stain Removal From Driveway in Costa Mesa, CA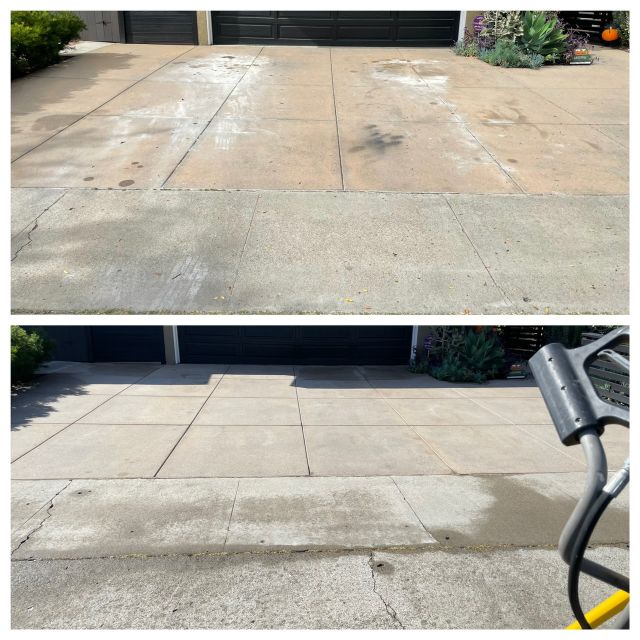 A customer called me because her son had been working on fixing up a classic car. In the process had spilled oil all over the driveway & also left grease stains as well. We pretreated with F9 Double Eagle & let it dwell for a few minutes. We then used a surface cleaner in conjunction with a power washer to remove pretty much all of the stains.
Products Used: F9 Double Eagle. Vanguard Power Washer
Client Review: Our son has fallen in love with classic Chevy's that seem to drop oil everywhere. Our drip less driveway was destroyed so we thought we would hire Crocodile Window Cleaning & Pressure Washing. Well it came out better than expected. We are very pleased & will definitely use them again & again.
- Sibley S.
---
Latest Articles
How To Clean Windows Without Smears: Expert Edition

Imagine your dream house. It has sprawling gardens, seaside views, a basketball court, and … dirty windows? No, it likely has sparkling clean windows without smears. Cleaning your windows is essentia […]

How To Clean Concrete - Simple DIY Tips

The reason you may be reading this article is you have a dirty driveway, patio, paths around your home or place of business. If you're not interested in hiring a professional pressure washing serv […]