How To Clean Your Windows Like A Pro!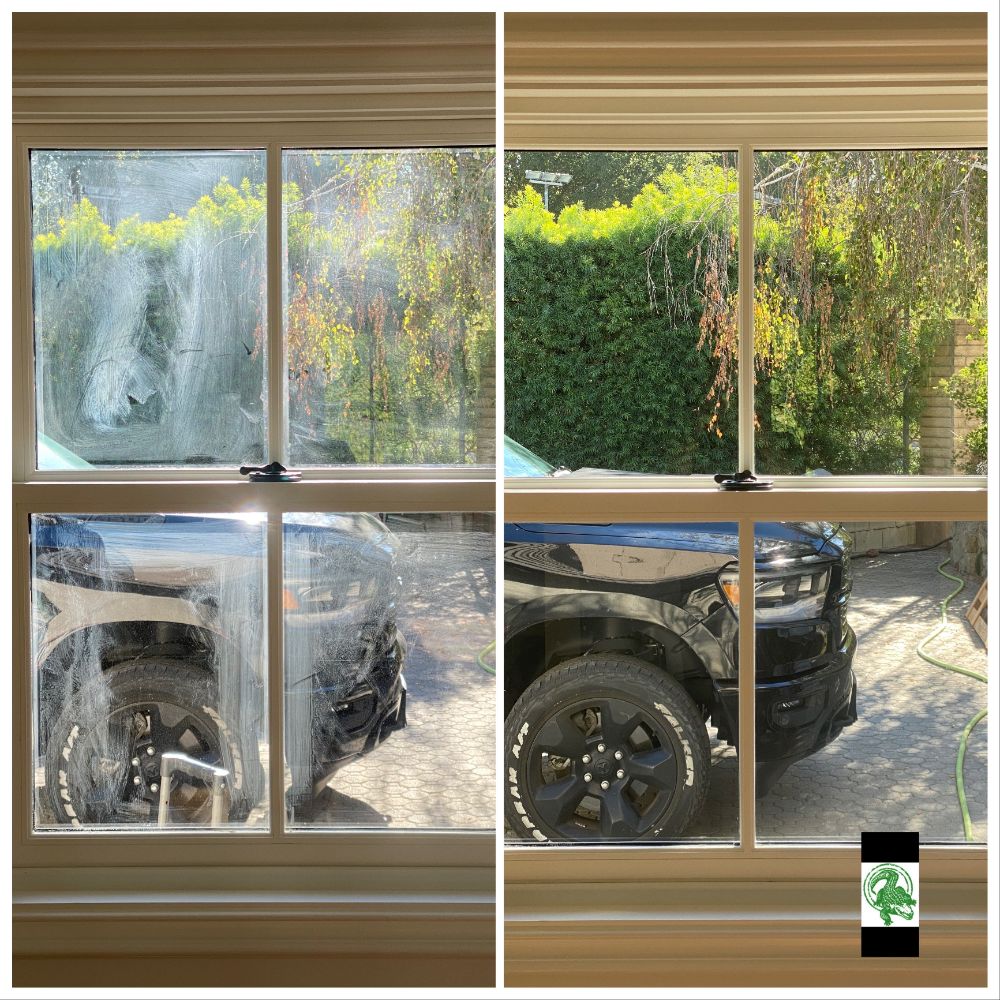 Are you sick of looking out your windows for a better view but all you notice is how filthy your windows really are? Then you've come to the right place. In this article I will teach you some simple ways to have your windows looking like new again. After reading this you will be able to clean your windows to perfection & have nothing but a beautiful view. First you will need some supplies to aid in your window cleaning endeavor. You can pick these items up at most hardware stores.
Get yourself a 5 gallon bucket, some dish detergent, a sheepskin scrubbing brush, squeegee, ladder (step ladder for ground level windows or an extension ladder for second floor windows) & a large paintbrush
PREPPING YOUR WINDOWS:
First, fill your bucket with cold or warm water (the warmer the water the better the results, but not necessary) about halfway. Add a tiny squirt of dishwashing detergent & mix well. Secondly, remove any window screens you may have on your windows. Clean window screens by dunking a broom head into your window cleaning bucket & scrub screens gently on both sides. Then rinse with a hose and towel dry. Thirdly, brush any excess dirt & debris (spiderwebs etc) of of window, frame & ledge. Once you have done this to all the windows around your home you can get ready to clean them.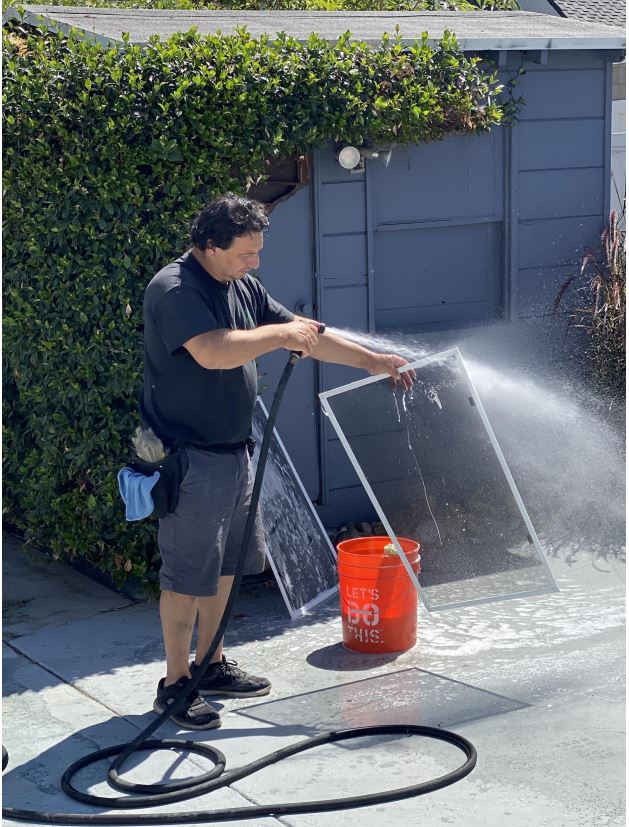 Cleaning Your Windows:
Empty your bucket that you used to clean your screens, be sure to rinse it well. Fill the bucket about halfway with warm water. Add a squirt of dishwashing detergent & mix well. Place your sheepskin scrubbing brush into the water & squeeze about two thirds of the soapy water out with your hands. Apply sheepskin scrubbing brush to your window & scrub your window until there are no more hard to remove marks like bird droppings or insect droppings. Make sure your window is thoroughly wet & soapy. Wipe the edges of your window. Apply at the top of the glass at a 45 degree angle & pull down nonstop until you reach the bottom of your window. Wipe the squeegee dry & repeat until there is no more soapy water on your window. With a dry towel wipe around the edges of your window frame again to get rid of any excess soapy water you may have missed. Repeat this for every window in your home. When done carefully replace screens. Repeat these steps for your inside windows but you may want to lay a beach towel down to catch any drips from your equipment. There you have it a simple yet effective way to clean your windows. Now sit back & enjoy the view.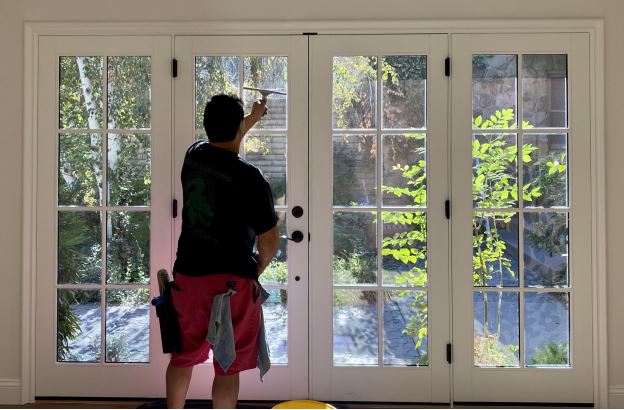 Latest Articles
How To Clean Concrete - Simple DIY Tips

The reason you may be reading this article is you have a dirty driveway, patio, paths around your home or place of business. If you're not interested in hiring a professional pressure washing serv […]

How To Clean Your Windows Like A Pro!

Are you sick of looking out your windows for a better view but all you notice is how filthy your windows really are? Then you've come to the right place. In this article I will teach you some sim […]