Three Ways You Can Damage Your Pressure Washer Accidentally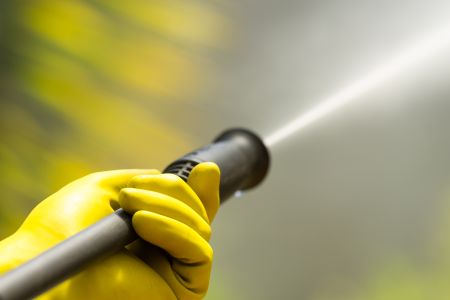 There are three main ways that you can damage your pressure washing machine accidentally. The first two are possible while the pressure washer is activated, and the third is only possible when the pressure washer is not in use.
It is important to familiarize yourself with how you can damage a pressure washer and make it less efficient because the entire point of pressure washing your home is benefiting from the efficiency of using a pressure washer.
the Ways Your Pressure Washer Can Break
You can accidentally damage your pressure washer in one of three ways.
The first way you can accidentally damage your pressure washer is by leaving the engine on idle without actually activating the trigger. Leaving the engine on idle still takes up gas or electricity but leaving all of that pressure building up in a machine can potentially strain or damage the engine.
The second way that you can accidentally damage your pressure washer is by turning on the engine for the pressure washer without activating the hose. Most pressure washing tools use water from the hose to cool down the engine, so starting the engine without attaching the hose will strain the engine further and make it a less efficient start-up.
The third way you can damage your pressure washer through negligence is by leaving water in the pressure washing machine during cold weather. It can freeze on the inside of the pressure washer and destroy it, making it useless once spring comes.
Trust The Professionals At Crocodile Window Cleaning & Pressure Washing
Ultimately the best thing for you to do for your property as a whole is to work with a good pressure washing company like ours. Our professionals will give your property the highest level of care and attention. Whether it's roof washing or driveway washing, our company has you covered.
Check Out Our Work
See Our Cleaning Process
Coming Soon!
Latest Articles
Pressure Washing, From Brick To Shingles

What follows is a list of materials commonly found in buildings and what pressure you need to wash them at in the potential complications during a pressure washing operation. Here at Crocodile Window […]

Three Ways You Can Damage Your Pressure Washer Accidentally

There are three main ways that you can damage your pressure washing machine accidentally. The first two are possible while the pressure washer is activated, and the third is only possible when the pr […]